On Saturday 16th July the Abbey Tiles Grey Abbey Endurance Challenge took place in the beautiful private grounds of The Grey Abbey Estate in the Co. Down village of Greyabbey, on the Ards peninsula. Some 65 runners took part helping to create a great atmosphere.
Competitors ran a 5.7 km long multi-terrain loop including gravel, forest trail with some soft sections, lakeside path and an open barley field. One gentle uphill too for good measure with a total gain of 146 feet. Over time this variety of terrain saps the legs but the male 12-hour event winner Keith Russell made 22 laps look easy, covering 77.9 miles. The ladies' event was won by Katherine Harkness who completed 18 laps, a total distance of 63.8 miles taking second place overall. Bobbie Irvine took 3rd with 17 laps. Phenomenal performances.
In the 6-hour endurance event Jenny Elliott-York took first place with 10 laps and 35.4 miles, 3rd overall. Mark Walker completed 12 laps and 42.5 miles to take the male first place. Neil Mearns took 2nd place overall with 11 laps. Many other endurance competitors achieved new personal bests in terms of distance / time which we never tire of hearing about.
Contrary to the weather forecast which gave overcast conditions all day, the sun came out for prolonged periods pushing the temperature to mid-twenties, thankfully not a repeat of last year's record temperatures. Later afternoon saw a few brief and welcome cooling showers pass through.
A special mention must go to Kieran "bridge-builder" McNamara whose fine structure withstood nearly 700 crossings as our runners clocked up a total distance on the day of 3876 km (2422 miles).
The event, organised by Gaithouse Events, draws competitors from across Northern Ireland, the Republic of Ireland and as far away as California on this occasion. Great to meet you Deborah! Commenting on the challenge race director George McGonigal said "it never ceases to amaze me how many runners run for longer and achieve greater distances than they thought possible and it is a privilege to help make this happen in a relaxed, safe and fun environment".
Managing Director of Abbey Tiles Heath Graham, the event sponsor, commented "It's a pleasure for Abbey Tiles to be supporting local sporting events in local venues".
Gaithouse Events would like to thank all our competitors for making it a great sporting occasion and the Montgomery family for access to their estate. Next up the Montalto night run on 20th August.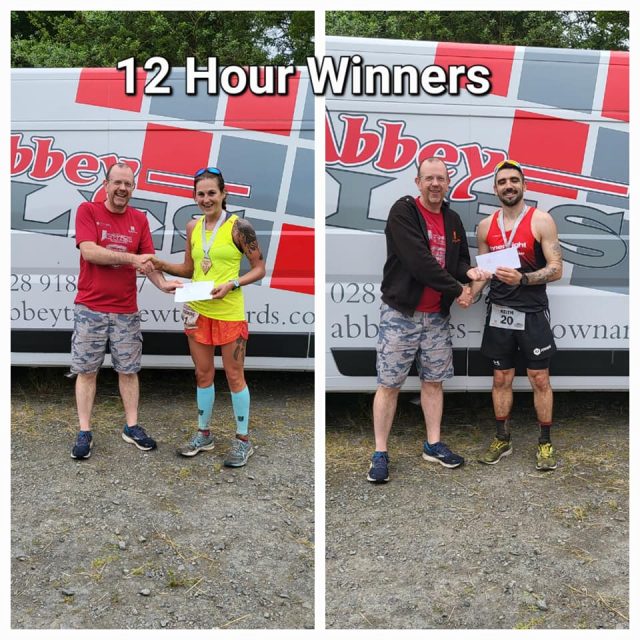 Katherine Harkness, Keith Russell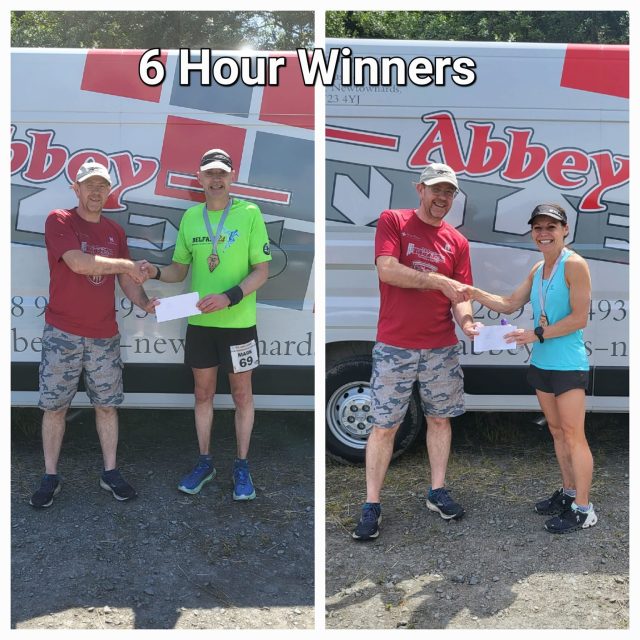 Mark Walker, Jenny Elliott-York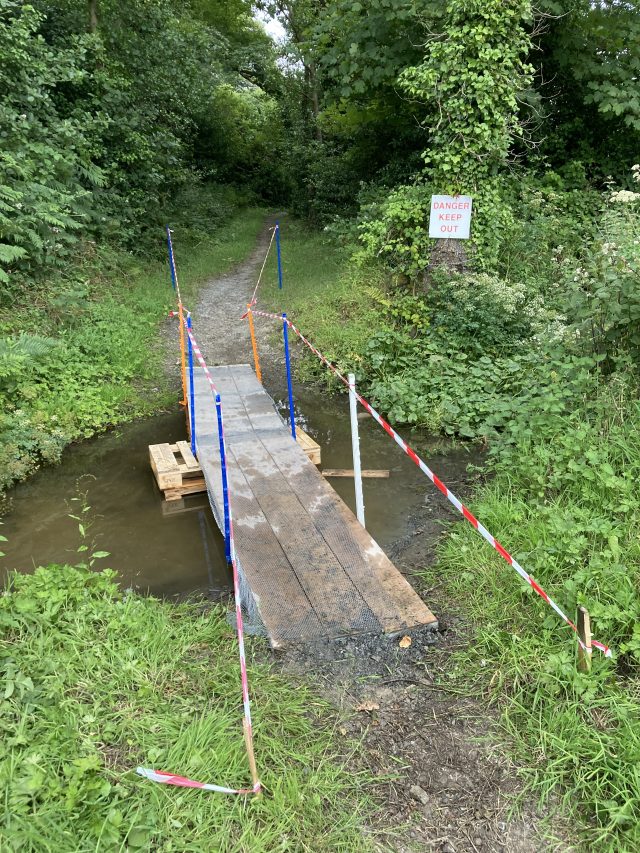 "Bridge over the River…"